With a prime location along the coast and a peaceful atmosphere to unwind,
Aptos
has a reputation for being one of the best places in California to purchase a vacation home. Nestled on Monterey Bay and made up of several small villages, the town attracts loads of families and professionals who value the beauty of nature and crave a relaxing refuge for frequent getaways. From delicious local restaurants to trendy social events to gorgeous outdoor scenery, the Santa Cruz County hotspot truly has something to offer everyone.
When buying a vacation home in Aptos, it's important to be prepared and know what to look for so you can purchase the best property for you. The Aptos real estate market has an outstanding selection of properties to choose from, so take your time deciding which one to make an offer on by evaluating its distinct aspects and determining what it will provide you with as a homeowner. To make a responsible purchase that's the right fit, there are a few key areas you should take into consideration.


In order to buy a vacation home in Aptos you'll love, here are the top three things to look for during your search for Aptos homes for sale. With these tips in mind, you'll be on the right track toward owning a fabulous abode you can escape to for years to come.
A location that suits your lifestyle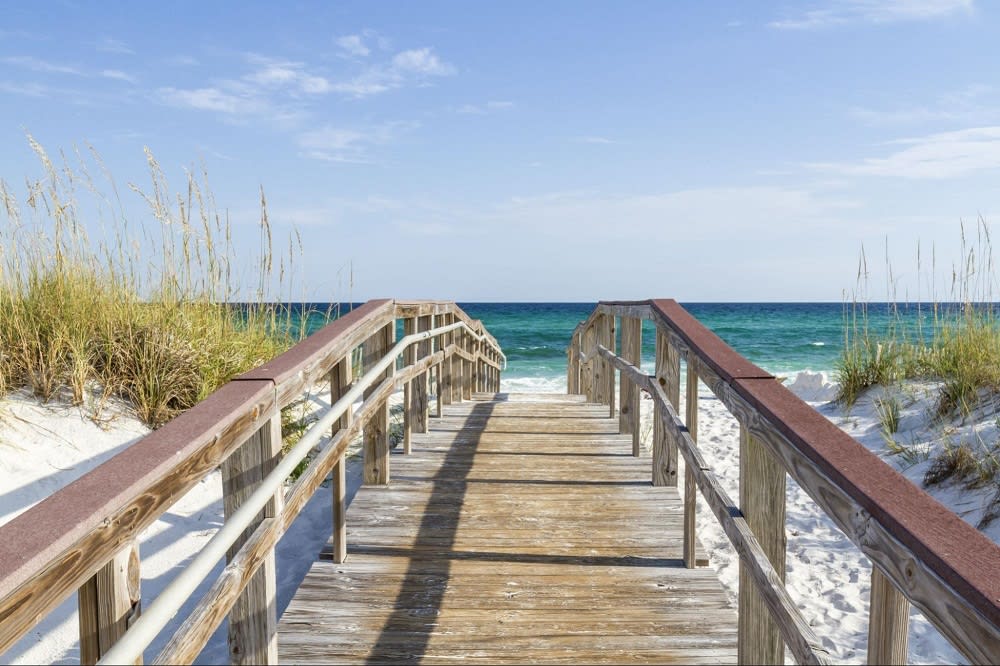 Photo courtesy of Shutterstock
When beginning your search for a vacation home in Aptos, take some time to evaluate your lifestyle and look for properties in a location that suits your goals. While all the villages in the town are magical in their own way, you'll want to pick the best area for you based on what's attracting you to Aptos in the first place. If you're dreaming of long afternoons on the beach, look at homes that are right by
Seacliff State Beach
.
If you're drawn to a neighborhood for its miles of hiking trails and lush parklands, consider looking at the properties surrounding
The Forest of Nisene Marks State Park
instead. While you'll still be able to easily access all parts of the town no matter which particular location you choose, there's something truly blissful about waking up in your vacation home and being able to walk to your favorite spots or even have a view of them from your property.
The condition of the property
Photo courtesy of Shutterstock
Properties can appear stunning at first glance, but the overall state of a home extends far beyond what meets the eye. When buying a vacation home in Aptos, you'll want to get a good look at the condition of the property and learn everything you can about it to avoid buyer's remorse down the line.


The best way you can get a full picture of the home you're considering is by having a
home inspection
completed before proceeding to the closing. A home inspector combs through every nook and cranny of a property to reveal important facts about its safety systems, foundation, appliances, roofing, and much more. Upon receiving the results of the home inspection, you'll have a good idea of what your property maintenance costs will be and if there are any areas that require immediate attention. This will prevent you from encountering an unwanted surprise after finalizing the deal, which can prove to be quite costly.
Costs associated with owning the home
The
costs
associated with owning a home are substantial, so you should take a close look at what your ongoing expenses will be when buying an Aptos property for vacation purposes. In addition to the property maintenance, you'll have the mortgage payment, utilities, property taxes, and homeowners insurance, to name a few. Due to the location of the town as well, it is absolutely crucial for you to look into
fire insurance
as well. California is no stranger to wildfires so you'll want to make sure your investment is protected in all circumstances.
While the costs of homeownership are important to think about, you should also look for the monetary
benefits of tax deductions
you'll receive by purchasing the Aptos property to get a full idea of your financial situation. Since this will be a vacation home rather than a primary residence, they are going to be slightly different from the benefits you have on your main property. However, the deductions are still quite significant and can have a large impact on your yearly dues. You'll be able to deduct for
property taxes
, though the entire amount will not be eligible since this is a second property. You'll also benefit from a
mortgage interest deduction
, which will vary based on whether or not you plan to rent the home out while you aren't using it.
Whether it's your main home or a vacation home, purchasing a property is always a big decision that requires careful consideration. Knowing what to look for and using this information to guide your search is the best way to ensure you end up with a property that's a perfect fit.


Before officially buying a vacation home in Aptos and finalizing your transaction, be sure to look for a location that suits your lifestyle, key details about the condition of the property, and what costs you'll be responsible for as a homeowner. By taking these steps and preparing for your home search in advance, you'll be setting yourself up for a successful experience in the real estate market.


If you're planning to purchase a vacation home in the Aptos real estate market and are searching for professional guidance, take the first step by teaming up with a top Aptos realtor at
Zech Real Estate Specialists
. With years of experience matching buyers with Aptos homes for sale that suit all their needs and desires, their highly qualified team can help you find your dream home in no time.
*Header photo courtesy of Zech Real Estate Specialists